My computer went down for almost a week so I wasn't able to work on anything, but here's the basic colors I've got for Firebran now. I'm going to refine the lineart to include Firebran's features and add some scale detail later.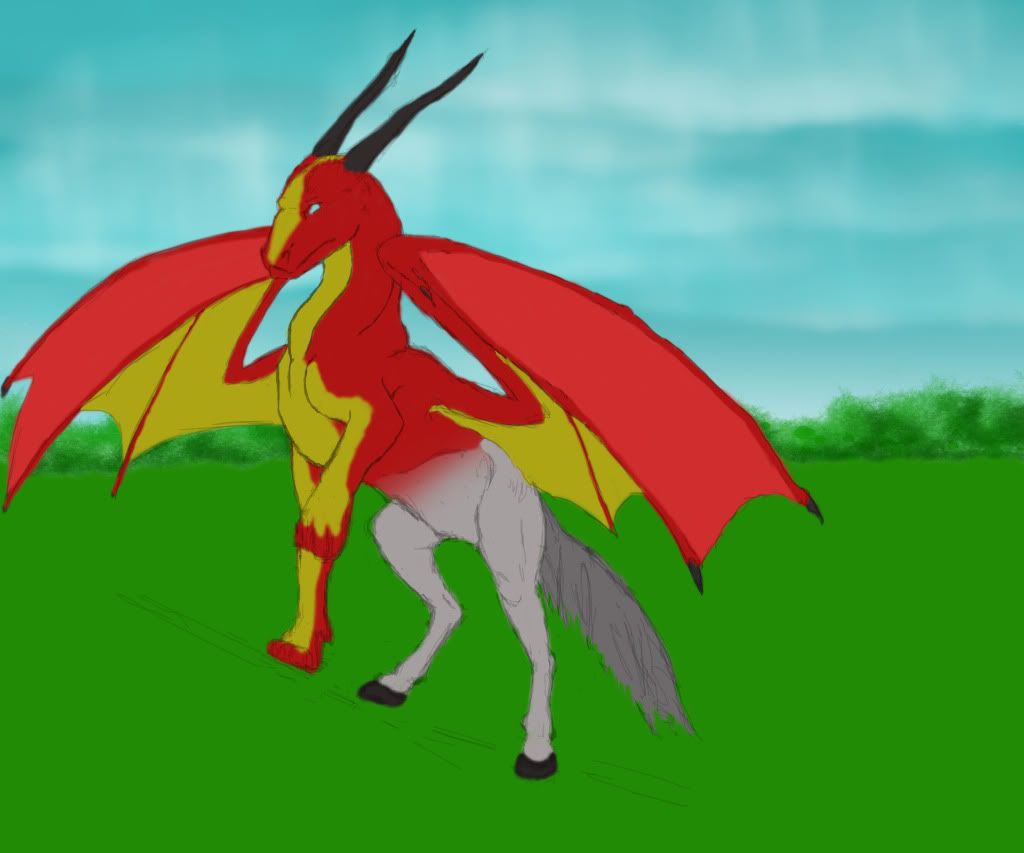 Let me know of any issues with it so I can get back to work on it.
As for the Good v. Evil request, I'm still thinking up dragon design concepts for it, but once those are done I'll get to work sketching out a basic idea for everything.