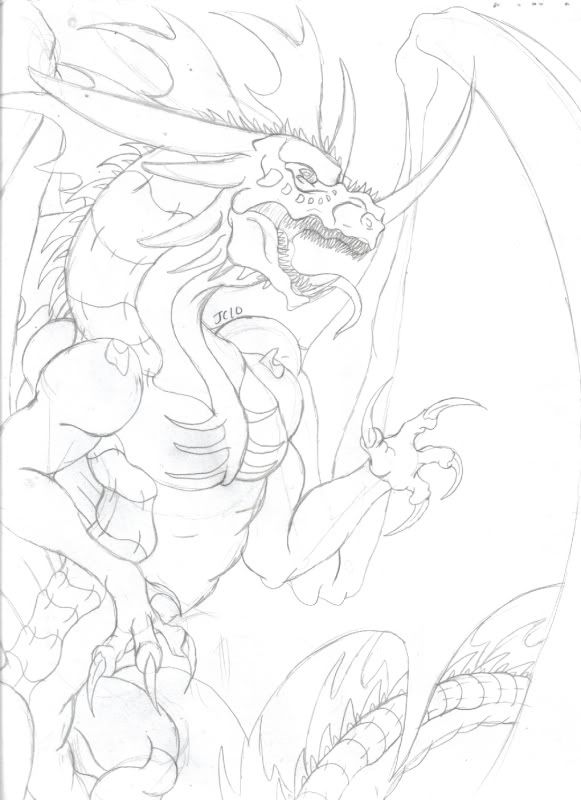 The MONSTROUS TERRIBLE XENICA
The Monstrous Terrible Xenica is known for being one of the most aggressive dragons of Berk. These beasts aggression only rivals that of the Monstrous Nightmare. Little is known about these dragons as they are very rarely seen on Berk and other islands have never had any sightings at all. Their closest relation is none other than the Seadragonus Giganticus Maximus, believed to be a smaller subspecies to the gigantic dragons.
They are ridable should a Viking find one atop the Wild Dragon Cliffs. But are extremely hard to train. These dragons should not be attempted to ride by beginner Dragon Riders and should only be trained by the more Advanced vikings.
__________________________________
__________________________________
- STATICS -
Colors: Navy Blue, Orange, Red, Violet, Dark Crimson with small flecks of White or Black in the fray.
Armed With: Dagger Like Fangs (6" in length for the longest) , Strong Bite Force, Long Retractable Claws, and a Powerful Tail. (9)
Radar: Good Senses however a Blind Spot lies at the crown of the Nose between their nose horns. (6)
Poison: These dragons have no form of Poison (0)
Defenses: Extremely thick Hide, Plated Scales and 3 layers of large Back spines (9)
Hunting Ability: These dragons are known for dive bombing flying dragons from Above. Like a Falcon. (10)
Speed: Due to their larger size and stature these dragons take time to speed up, they are mediocre at best in speed (5)
Fear & Fight Factor: Never face a Xenica Alone, Extremely Dangerous (10)
Personality: These dragons, are extremely aggressive and Dangerous. However once a rider has tamed one of these dragons they are extremely loyal and will do anything to protect their riders.
HAH!Factor: Often times these dragons will do anything to cheer their riders up, even if it means acting like a brazen fool.
AH!Factor: DEATH FLAME ROLL - When a Xenica gets a hold of it's prey in mid air these dragons will ignite a ultra hot flame in their jaws and spin rapidly around to increase the heat before thrusting their prey into the ground. The impact is so violent it usually breaks bones and kills on impact.
~~~~~~~~~~~~~~~~~~~~~~~~~~~~~~~~~~~~~
This lovely Specimen is a Custom HTTYD Dragon Species. The Monstrous Terrible Xenica! Don't ask, I was very bored at this time and I seen a lot of other dragons around I thought I'd throw my own species into the fray. I doubt it would be used.
This particular model is known at Sulenimn and he's displaying the basics for the species. They can vary in areas, namely in the facial structure and spines. Some spines can be more jagged and extremely pointed, while others can be completely flat.
More about the Species will be printed at a later date.
Edit: A couple more Templates for the Species.