Quote:
Thus, in an effort to restore my attendance, I'll start dumping my sporadic sketches here
... that was said August 17, 2009.
... it is now a month later.
FAIL
But in my defense, school has started up, and I barely have time to eat cupcakes, let alone draw. Yes, that's right. Cupcakes outweigh art. I know where my priorities lie. XD
POSTY NUMBAH ONE
:
clicky
A sketch dump of most of the doodles done in class over the summer and the first day of school for the fall. Since I never got around to posting it, this will actually be added to with some more doodles of my dragons as soon as I become un-lazy enough to scan them. Laziness =
FAIL
POSTY NUMBAH TWO
: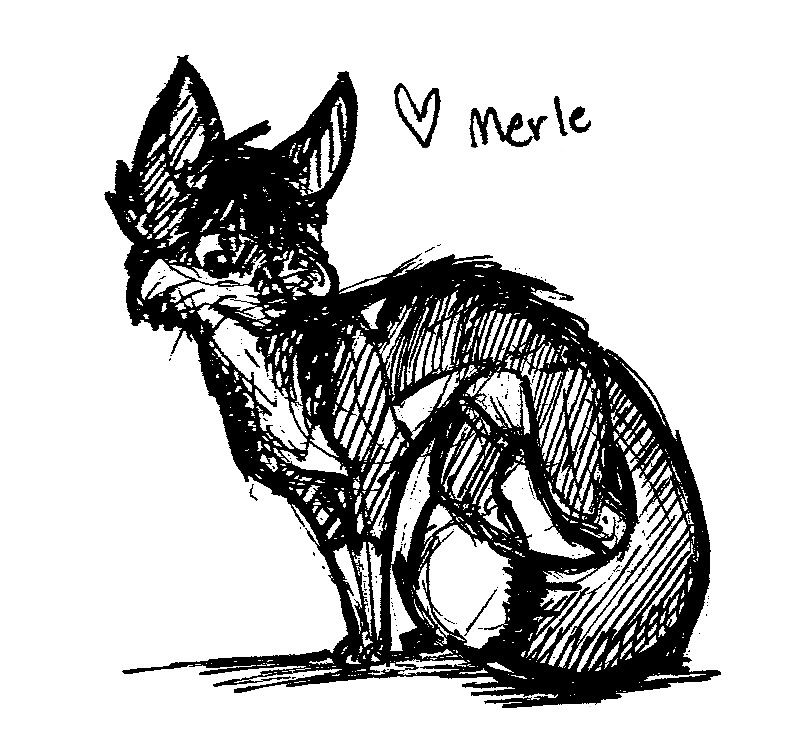 ... because I love my Merle. XD She's a little blue fox whose design I purchased from a wonderful artist on DA because she needed the money. As a result, I started really getting into canine doodling, and I love drawing Merle whenever I get the chance.
POSTY NUMBAH THREE
:
clicky
Since it seemed like the cool thing to do was to draw original characters in poke-garb and stick 'em with a team, I randomly started doodling an epic scene one night. Never really got around to finishing it, but I hope I do someday. I came very close to adding a Glaceon, but in the end, I didn't want to be parted with any of the pokemon I already had. WHY ISN'T ABSOL AN ICE POKEMON!? Doesn't it look like it'd make an awesome ice pokemon? Anywho, the chic in the center is Wanderer... and yes, she has a random tail. Not for any particular reason... just because in her development, I felt like giving her one. Now she has one. *shrug*
POSTY NUMBAH FOUR
:
clicky
New DA ID that, like everything else, I haven't finished yet. Picture was one I took while at Disneyland this May (I live, like, 20 minutes away), and while reviewing photos, I realized that it didn't look like the great statue of Mickey right in front of the castle had a tail. And I pictured Wanderer staring at it in confusion (the irony being that SHE had a tail and Mickey didn't)... and then, because Wanderer could never be without her counterpart, I had to stick my dragon, Dax, in there too, in some ridiculous getup. In this case, the infamous ears. And the object he's staring at so joyfully is a churro cart. He's a notorious sugar fiend, doncha know.
POSTY NUMBAH FIVE
: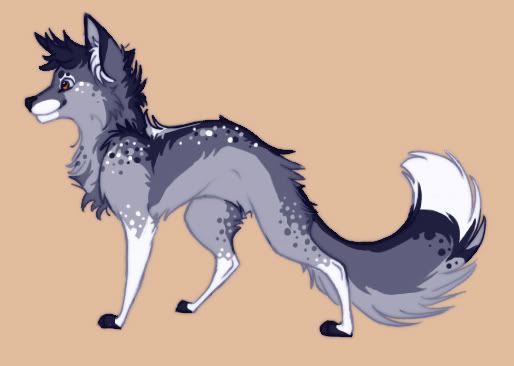 Merle's actual markings. Was my first drawing of her after I bought her design, so excuse the anatomical mess. Don't ask where the other front leg went, either. XD It's on vacation.
POSTY NUMBAH SIX
: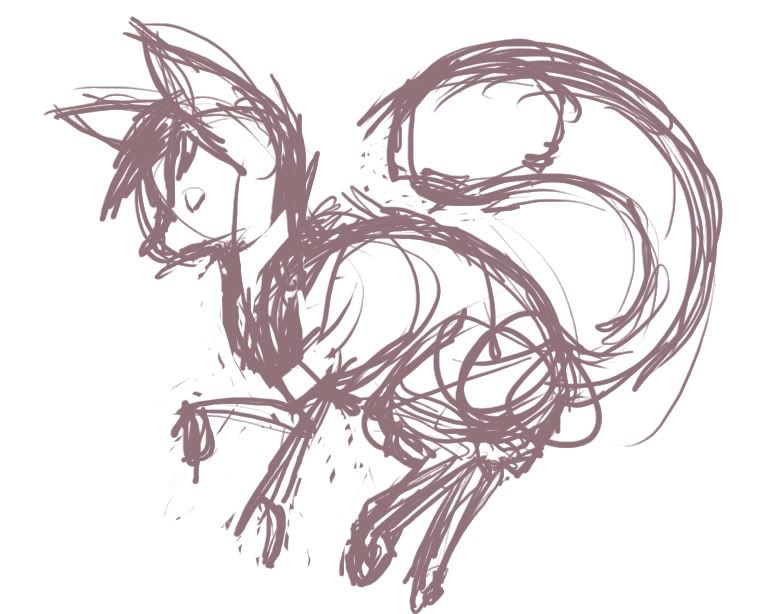 'Nother Merle doodle I did in all of five minutes while watching "My Big Fat Greek Wedding" last week in lieu of studying for my Japanese exam tomorrow.
POSTY NUMBAH SEVEN
: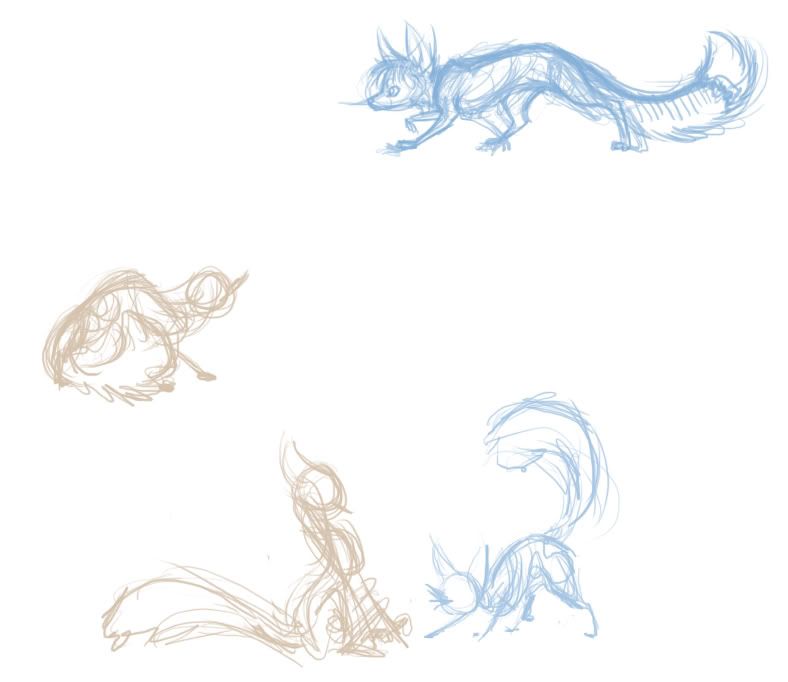 My dear friend
Mirzers
also bought a fox design during the same auction, and decided to name him
Jasper
. He really is cute as all hell, and I had been meaning to doodle him sometime (since she is constantly doodling Merle for me, the little moron XD). The sketches in blue are Merle (really really rough, then lightened and detailed, as shown above), and the ones in tan are Jasper. Again, will likely be cleaned up and finished whenever I feel like it.
POSTY NUMBAH EIGHT
: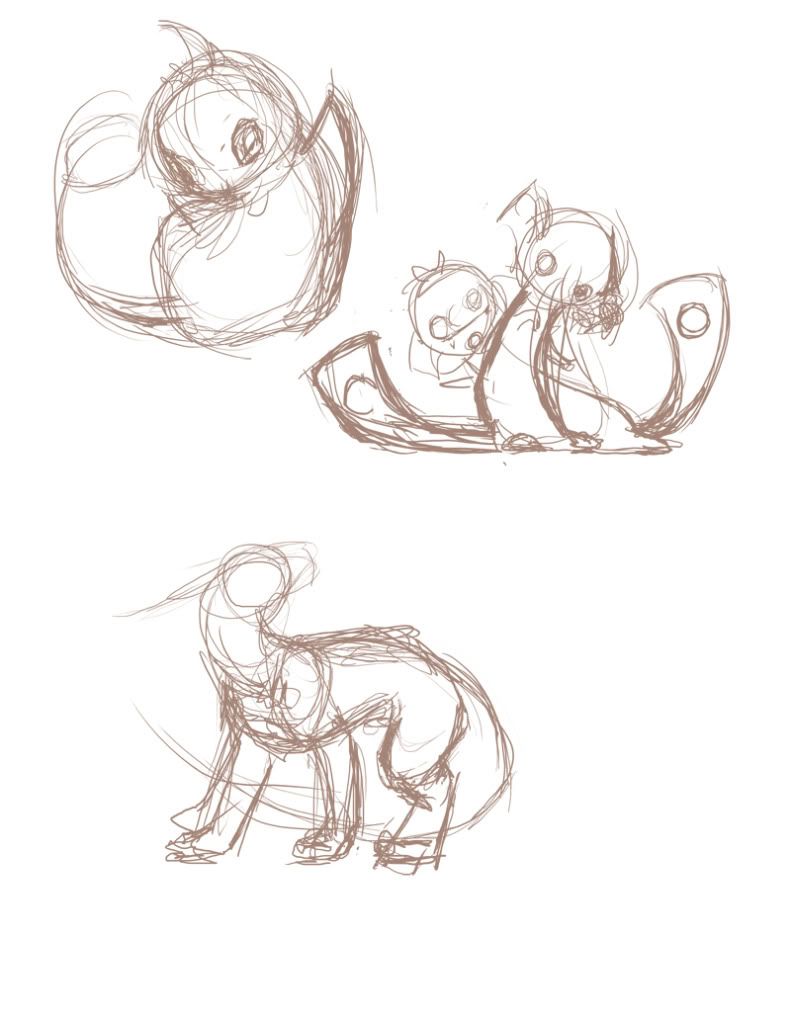 Traditionally, I've always drawn things for my friend
Kelli's
birthday, but they've traditionally failed. Epically. But this year, after discovering all the fun things Staples has to offer, I'm attempting to draw a handful of her characters to be made into magnets. She loves things to hang on her wall, and I thought having customized refrigerator magnets would make her squee. So these are UBER ROUGH sketches of what I'm aiming for. Upper left is
Widget
, right is the awesome pair of Salamandas,
Won and Ton
, and bottom is her ever charming
Kaluh
.
POSTY NUMBAH NINE
: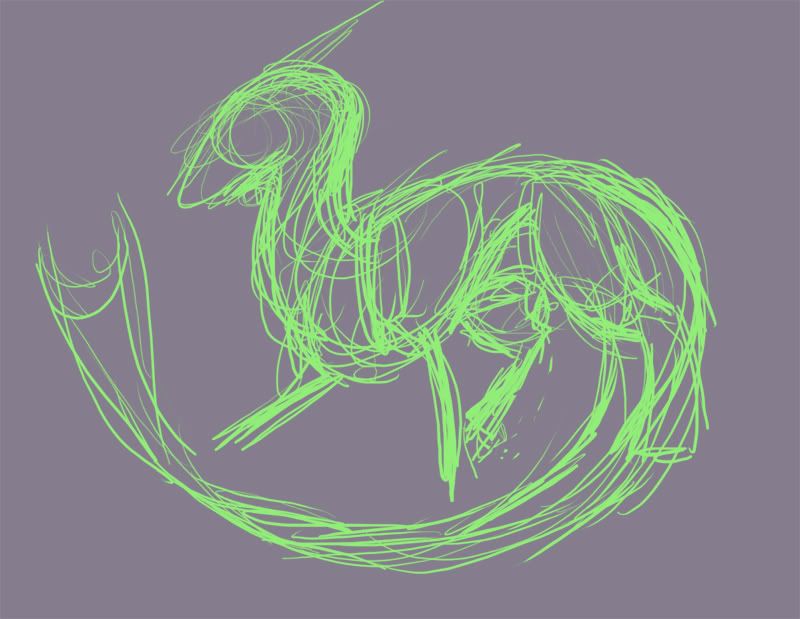 My oh-so-long overdue half of a trade with my darling
Rekky
of her manly beast,
King
. Again, super super rough, but my plan will be to have his day-glo green markings and details glow in a super dark environment, so it'll all end up looking cool (hopefully). TESTING OUT RANDOM LIGHTING FTW!
You may be wondering why I'm bothering to show my super sexy sketches that are only sexy in a god-we're-so-faskin-ugly-that-we're-going-to-pretend-to-be-sexy way. Well... just wanted to prove that I'm really not the greatest artist out there. EVERYTHING I DO STARTS OFF THIS UGLY! XD Then I scribble and scribble and scribble some more on top of the ugliness until I find something I like, and then poof, it turns semi-okay.
Moral of the story- SEE KIDS! IF I CAN MAKE UGLINESS LOOK PRETTY, THEN SO CAN YOU!
I'm always hearing people say, "Wow, I wish I could draw like you" or something to that affect, most always toward my ever-talented friends (and occasionally to me, which just makes my brain explode). But really, it's not impossible. It's not improbable. It's not even... well, I hesitate to say "difficult" or "hard", because the work it takes to gain any amount of skill is certainly not easy, but once you get yourself into a mindset of drawing for fun and the enjoying of learning and gaining experience, I can't really describe it as hard, either. It's just labor-intensive. And time-consuming. And
doesn't happen overnight
. But can most certainly happen to anyone with the patience and desire to go for it.
*assumes cheezy thumbs up pose* GO FOR IT!
[/shameless self-confidence plug]
As always, helpful comments and red lines are always appreciated!